The polyurea is a waterproofing liquid projected membrane system based on polymers which one applied, cold or warm, they offer a solid and continuous membrane, without joints or overlaps, high density, roots or sharp elements resistance, elastic and with excellent mechanic features.
One of the biggest benefits of the polyurea is that it becomes solid just a few seconds after its application, making possible to waterproof big surfaces in a short time.
The adaptability and adherence of the polyurea allow its use and application on almost any media with waterproof requirements (desks, terraces, water tanks, channels, walls and buried foundations, etc.) or protective coatings (pavements, parking, fiber cement encapsulation, etc.).
QROMIA has a warm projection team with two high pressure components which allows its application in different heights and situations. We have the main sector manufacturers approval as applicators.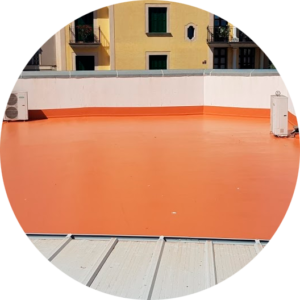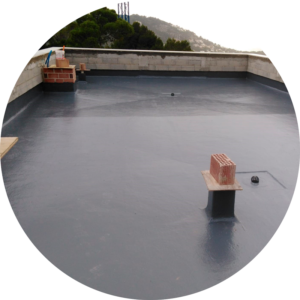 "A journey of a thousand miles begins with a simple step."