The SIkaproof® system, exclusive system of Sika, it's a liquid stuck membrane system to humidity treatment and also to waterproof cellars and underground structures. Its Flexible Thermoplastic Polyolefin (TPO), with a sealant grating and a nonwoven polar lining, provides a mechanic connection effect which stays attached to the concrete structure, avoiding any water flow between the membrane and the concrete.
Its use is suitable for:
Below concrete floors.

Below buried walls made with simple or double formwork.

Extensions or recovery projects.

Prefab constructions.
Features/advantages:
Cold application (with no preheating or flame use) and previous installation of the reinforcement armor and concrete dumping.

Full and permanent adherence to the concrete structure.

No water flow between concrete and membrane system.

High tightness tested by different regulations.

Easy installation with total joints sealing (no weld needed).

Outdoors and UV resistance during its installation.

High flexibility and excellent crack bridging capabilities.

High resistance to corrosive substances which can be located into buried water or on the ground.

It can be combined with other waterproofing systems approved by Sika.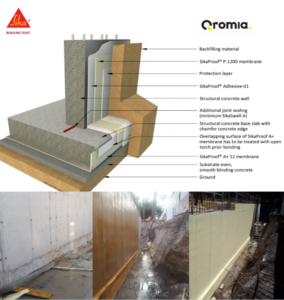 QROMIA is an approved enterprise for the Sikaproof® system installation, and we have already applied more than 15.000 square meters in the Balearic Islands.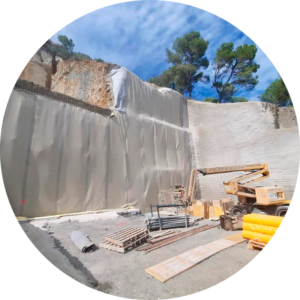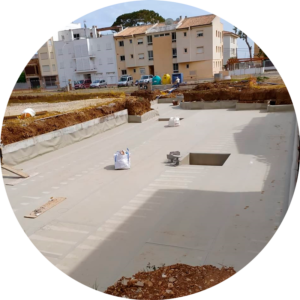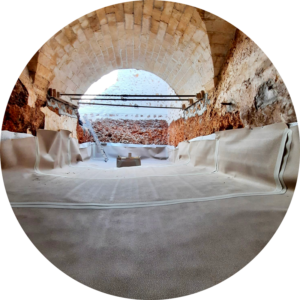 "A journey of a thousand miles begins with a simple step."